Head-On Collision on Twin Cities Rd Kills Marcus Winkfield
Sacramento, CA (August 22, 2023) – A tragic head-on collision in southeast Sacramento resulted in the loss of Marcus Winkfield's life on Thursday morning, August 17.
Marcus Winkfield Killed in Head-On Accident on Twin Cities Road
The fatal incident unfolded shortly after 5:00 a.m. along Twin Cities Road near Clay Station Road. According to official accounts from the California Highway Patrol (CHP), Marcus Winkfield was operating a 2002 Honda Civic at an accelerated speed when he crossed the double yellow line into oncoming traffic. The ill-fated maneuver culminated in a head-on collision with a 2016 Dodge pickup truck, operated by a 35-year-old male driver.
Tragically, the collision inflicted fatal injuries upon Marcus Winkfield, leading to his passing at the scene of the accident. The Sacramento County Coroner's Office confirmed the victim's identity as Marcus Winkfield, a 53-year-old resident of Galt.
Driver of Dodge Pickup Complained of Pain, but Opted Out of Any Medical Assistance
Meanwhile, the driver of the Dodge pickup truck expressed complaints of pain stemming from the collision, but opted against seeking immediate medical attention.
At present, the role of drugs or alcohol in the incident remains uncertain. Law enforcement is actively pursuing a comprehensive investigation to uncover any contributing factors that may have led to the tragic collision.
---
Location in Sacramento Where Marcus Winkfield Was Killed in Head-On Crash
---
Hire an Accident Attorney Near Sacramento, CA
If you or a loved one has been injured in an auto collision, Accident Lawyer strongly encourages you to call our Sacramento accident lawyers. Your experienced Car Accident Lawyer will provide you with the best legal representation and guidance that you need. Our offices are conveniently located throughout California and we conduct regular travels in the region to meet with clients. Contact Car Accident Lawyer today.
Recent Accident News Near Sacramento
Mary May, 69, Killed Walking On Hwy 50 In Sacramento
Hattie Louise Anderson Struck and Killed in South Sacramento Crash
Hit-and-run Crash in Sacramento at La Mancha Way Kills Man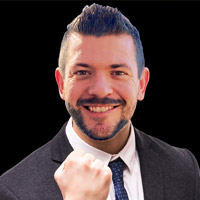 John Arends has been working as a At Law Attorney at AA Accident Attorneys for 7 years. AA Accident Attorneys is part of the Law Firms & Legal Services industry, and located in California, United States.
The Accident Attorneys Group is a leading personal injury firm serving the State of California. The firm always has a seasoned Uber accident lawyer and Lyft accident lawyer on call.
Bachelor of Criminal Justice – 3.1
San Diego State University-California State University
Chapman University, School of Law
Doctor of Jurisprudence –
Advocacy and Dispute Resolution Emphasis
Chapman University, School of Law