Rollover Crash Kills 1 and Injures 2 in Menifee, CA
Menifee, CA (April 8, 2023) – A rollover accident at the intersection of Goetz Road and Goldenrod Avenue in Menifee resulted in the death of one person and injuries to two others early Saturday morning.
The accident occurred at around 1:08 a.m. on April 8th. A vehicle was traveling in the area when it rolled over, for reasons unknown at this time.
When paramedics arrived at the scene, they found one person suffering from serious injuries. Despite their attempts to revive the individual, they were pronounced dead at the scene. The identities of the victims have not been released.
Two other people sustained injuries in the accident, but the nature and severity of their injuries have not been disclosed. They were transported to a nearby hospital for medical attention.
The exact cause of the accident is still under investigation, and no further details have been released at this time.
The Menifee Police Department is urging anyone with information about the accident to come forward and contact them. They are also reminding drivers to exercise caution and remain vigilant while on the road.
Driving Safety
Rollover accidents can be particularly dangerous and often result in serious injuries or fatalities. It is crucial for drivers to take extra precautions when driving, especially at night, and to always wear a seatbelt. In addition, drivers should avoid distractions such as using cell phones while driving and should never get behind the wheel if they are under the influence of drugs or alcohol.
The investigation into the accident is ongoing, and more information will be released as it becomes available. The Menifee Police Department is urging anyone with information about the incident to contact them as soon as possible.
---
---
Hire an Accident Attorney Near Menifee
If you or a loved one has been injured in an auto collision, Accident Lawyer strongly encourages you to call our Menifee car accident lawyers. Your experienced Car Accident Lawyer will provide you with the best legal representation and guidance that you need. Our offices are conveniently located throughout California and we conduct regular travels in the region to meet with clients. Contact Car Accident Lawyer today.
Recent Accident News Near Menifee, CA
James Gatson Killed in San Bernardino Hit-and-run Crash
Mead Valley Pedestrian Struck and Killed at the Intersection of Cajalco and Cowan Roads
Teen Pushed into Street is Struck by Car and Injured in Hemet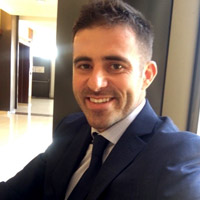 Lance Kirk has been working as a Attorney at AA Accident Attorneys for 11 years. AA Accident Attorneys is part of the Law Firms & Legal Services industry, and located in California, United States.
I represent Plaintiffs for various injuries and various forms of injustice, such as sexual harassment. I have a natural competitive spirit and sense of courtesy and respect for my clients. My goal as an attorney is to make sure every client walks away with a sense of closure and satisfaction in a time when the judicial system has been questioned and is suffering from a lack of financial support. I enjoy fighting insurance companies who refuse to pay fair value for damages that changes peoples' lives forever.