68-year-old pedestrian killed by multi-vehicle crash in Fullerton identified
Fullerton, CA (April 9, 2023) – Tragic news struck the streets of Fullerton, California on Sunday morning, April 9th, as a multi-car accident took the lives of a pedestrian and motorcyclist on Magnolia Avenue near Flower Street.
According to Fullerton police, the fatal accident occurred around 9:20 a.m. Sunday. Authorities believe that a driver of a gray Audi sedan and a person on a white Yamaha R6 were traveling northbound on Magnolia Avenue at a high rate of speed. Subsequently, both vehicles struck a gold Toyota Sienna minivan making an eastbound turn onto Flower Avenue.
The Audi Struck A Bicyclist and A 70 Year Old Woman On The Sidewalk
Eyewitnesses reported seeing the motorcyclist, a 35-year-old man, collide with the rear passenger side of the van, while the Audi struck the van's front passenger side. Due to the impact, the Audi veered off the road and struck a bicyclist and a 70-year-old woman on the sidewalk.
The scene of the accident was horrific as emergency services arrived at the scene. Paramedics responded immediately and confirmed two fatalities, the bicyclist, described as a man in his 30s, and the female pedestrian, described as a 70-year-old.
The impact of the collision was so severe that the Audi veered off the road and hit two individuals on the sidewalk. Both the bicyclist and pedestrian died on the scene. The Audi driver, a 32-year-old man, complained of pain, and paramedics transported him to a nearby hospital for treatment.
2 People Were Taken To The Hospital For Minor Injuries
Meanwhile, the 74-year-old van driver and his 15-year-old passenger were taken to a hospital for minor injuries. Authorities are still investigating the events and details of this accident.
Fullerton Police Department spokesperson, Sgt. Eric Bridges, said, "This is a tragic accident that has resulted in the loss of two lives. We urge all motorists to slow down and drive safely to prevent accidents like this from happening in the future. Our thoughts and prayers are with the families of those who lost their lives in this incident."
The Fullerton Police Department is urging anyone who witnessed the accident or has any information to contact them at 714-738-6815.
---
---
Hire an Accident Attorney Near Fullerton, CA
If you or someone you care about have been injured in a car accident, AA Accident Attorneys would like  you to call our Fullerton car accident lawyers. Your experienced Car Accident Lawyer will provide you with the best legal representation and guidance that you need. Our offices are conveniently located throughout California and we conduct regular travels in the region to meet with clients. Contact Car Accident Lawyer today.
Recent Accident News Near Fullerton, CA
Pedestrian Killed in Fullerton Hit-and-run Crash; Suspect Driver Sought
Anaheim Crash Kills Two Men near Shooting Outside of Restaurant
Teenaged Girl Struck and Killed at Western Ave. in Buena Park
Fullerton Multi-Car Crash Victims Identified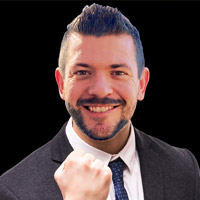 John Arends has been working as a At Law Attorney at AA Accident Attorneys for 7 years. AA Accident Attorneys is part of the Law Firms & Legal Services industry, and located in California, United States.
The Accident Attorneys Group is a leading personal injury firm serving the State of California. The firm always has a seasoned Uber accident lawyer and Lyft accident lawyer on call.
Bachelor of Criminal Justice – 3.1
San Diego State University-California State University
Chapman University, School of Law
Doctor of Jurisprudence –
Advocacy and Dispute Resolution Emphasis
Chapman University, School of Law