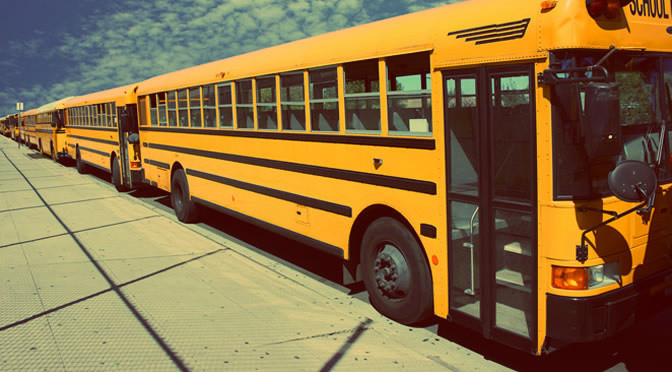 School Bus Injures 11 Students in Parking Lot Accident
Tuesday morning 11 students from Shue-Medill Middle School were rushed to Alfred I. duPont Hospital after a school bus accident for minor injuries according to police. A total of 25 children occupied the bus during the accident, but only 11 complained of back pain and soft tissue injuries. All 11 injured children were transported by local fire companies.
The school bus accident occurred around 7:10AM when a bus struck a light pole in the school's parking lot. The cause of the bus accident is still unknown, and the bus driver was taken to Christina Hospital for minor injuries as well.
If you have been injured in a vehicle transportation service we urge you to call 1-800-260-2577 for your free consultation. You may be entitled to financial compensation!
Source: wdel.com & nbcphiladelphia.com
---