San Jacinto Car Accident Lawyer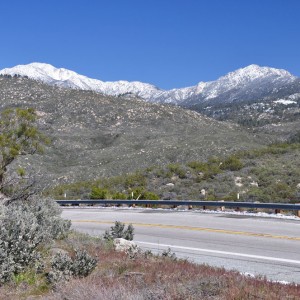 Hurt? Suffering from the Effects of an Accident That Wasn't Your Fault? Turn to AA Accident Attorneys to Make Things Right.
Making daily progress in your recovery from a serious injury or accident can seem impossible. Your friends and family will try to help, but they won't be able to see into your mind and truly understand the hurt and loss that you're feeling. Your coworkers will offer sympathy, but will they help with the bills that pile up or the fact that you're having trouble just staying at your job? And even worse, a lot of the institutions that we take for granted, your local government, your insurance company, will be of no help or even hostile to you after an accident occurs.
At AA Accident Attorneys, we've seen the injured fall into debt and depression hundreds of times before because they think there's no one they can turn to, and we don't want to see it happen to you. We're here to help, and we'll fight to make things right for you.
Our Services
Our San Jacinto personal injury and car accident lawyer have more than forty years of combined experience in the following areas:
• Pedestrian accidents, including slips and falls on sidewalks or in businesses
• Accidents due to negligent building, office, or workplace maintenance
• Injuries suffered in the home
Once you call our San Jacinto personal injury lawyers, we'll set up a meeting where we come to you to discuss your legal options. This consultation is ABSOLUTELY FREE, and is designed to provide you with the best advice regarding your case. We'll want to know every detail of what happened to you, including how significantly your life has been affected. We'll advise you on the personal injury laws and precedent in San Jacinto and give you our best opinion on the strength of your case.
All of this advice is 100% free. In fact, AA Accident Attorneys does not bill you unless we put money in your pocket from the people that hurt you.
Applicable Compensation
Our clients have received millions of dollars in settlements over the years. In fact, 98% of the time that we go to trial we win money for you. This compensation can be used to help with the areas listed below:
• Compensation for short and long-term loss of income, wages, or salary
• Payment of medical bills, including surgical procedures, prescription medications, hospital stays, and insurance premiums
• Money to help you and your family maintain your household
• Compensation for pain and suffering
• And many other areas
We Make It Right
Making things right for you. That's what this is about. And you can rest easy knowing that our San Jacinto car accident and personal injury lawyers are fighting for you in the courts. You've been hurt, and we can get you the compensation you deserve. It's as simple as that, and that's peace of mind.
So don't wait! Call your San Jacinto personal injury lawyers today at 1.800.260.2577 to set up a free consultation!