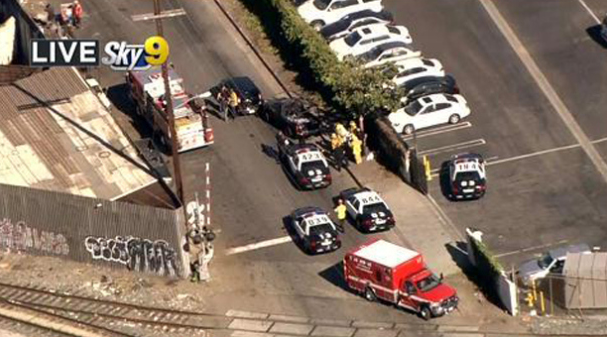 A two-car crash spelled the end to a police pursuit Friday. The crash happened in downtown Los Angeles on Alameda and 25th streets, just after 4 p.m.
The crash involved a pickup truck. According to Sky9's Stu Mundel, the Los Angeles Police Department was in pursuit of the truck, which then crashed into a Kia sedan.
There were several people in the Kia that was involved in the crash who were being questioned by first-responders.
While that was occurring, the driver of the pickup truck was arrested. The charges were undisclosed. He was receiving treatment at the scene, but was expected to be taken to an area hospital for further treatment.
It was clear how or why the pursuit began int eh first place. The injuries of those in the Kia remain unknown at this time.
For a free consultation with a top accident lawyer please call AA-AccidentAttorneys at 800-260-2577.
Source: CBS Los Angeles