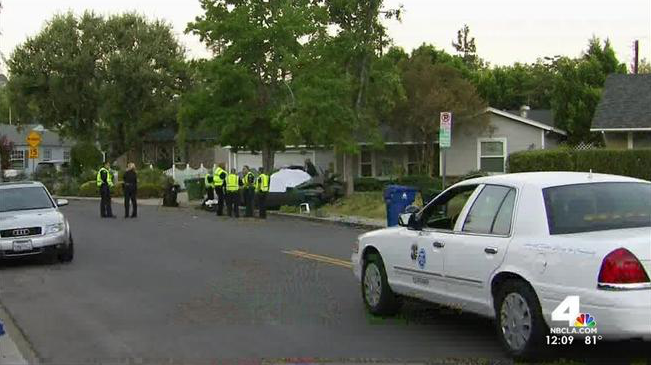 A man was killed when the car in which he was a passenger crashed into a tree. The accident happened in San Fernando Valley early Friday.
The 21-year-old passenger was not wearing a seatbelt.
The driver of the late-model Mercedes-Benz had to be extricated from the car by fire-rescue personnel. The crash happened around 2 a.m. in the 5300 block of Don Pio Drive in Woodland Hills. The driver, who has only been described to be in his 20s, was in critical condition.
It is suspected the driver may have been under the influence of alcohol, according to Los Angeles Police Department Capt. Maureen Ryan.
"I saw the car against the tree and a guy laying outside asking for help," said witness Matthew Roysner in an interview with NBC Los Angeles.
The deceased victim had been identified as Junior Flores of Canoga park by the Los Angeles County Coroner's Office.
The posted speed limit where the crash occurred was 25 mph, though signs suggest a 15 mph due to the narrow, curvy nature of the road. The car side-swiped another vehicle before striking the tree, police said.
For a free consultation with a top accident lawyer please call AA-AccidentAttorneys at 800-260-2577.
Source: NBC Los Angeles