Hemet Car Accident Lawyer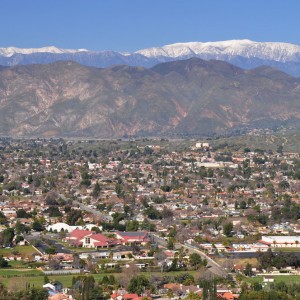 Hemet Personal Injury and Car Accident Lawyer
When you find yourself a victim of a personal injury or a car accident, you are often hurt and conflicted with unexpected damages. Insurance companies know this and they are out to take advantage of you. Their first offer claims to cover all your costs but don't fall for that offer. Also, don't take too long to think. Timing is important.
At AA Accident Attorneys we have the experience to take on your case. Our Hemet personal injury lawyers know when to submit offers and get clients the fullest compensation possible within the line of the law.
Here are some things that our Hemet car accident lawyer wants to tell you with regard to the filing your claim:
Insurance Adjusters want to Solve Things ASAP
Insurance companies know that time is of the essence for personal injury claims. They know that the sooner they settle your claim, the bigger the chances are that you will not have enough time to gather your evidence. This could mean savings for their companies and losses for you. Our Hemet personal injury lawyers will help you avoid this insurance adjuster trap!
Do Not Rush. Let Hemet personal injury lawyers help you decide.
Insurance adjusters might make you feel that you are at fault for the accident. Then they will request you do a recorded statement right away. Do not accept blame! Do not agree to a recorded statement! Do not talk to them! Speak with an experienced Hemet car accident attorney FIRST.
In most cases victims who use time to their advantage are often entitled to larger sums of moneys. They are the ones that listen to their attorney and are patient with the law suit process.
Don't settle with what an insurance agency offers you. Speak with one of our Hemet personal injury lawyers first. Remember, when your personal injury claim gets settled and you have accepted payment, it is final. You will not be able to ask for a higher amount. This will prove to be problematic; especially if it turns out that your injuries are serious.
Do Not Wait too Long
While you should not rush filing your claim, you should not delay it either. The law provides for an expiration date for filing of your personal injury claim. If you take too long before filing your claim, your deadline might expire and you might end up getting nothing from the other party. Be cautious of insurance companies that will employ delaying tactics in settling your claim until this period has expired.
Risk-Free Consultation
If you want to know when and how you should file your car accident or personal injury claims, consult with us at AA Accident Attorneys. Our team of Hemet personal injury lawyers will fight to make sure that you get the best settlement deal possible. We have been dealing with car accident and personal injury cases for 40 years. Use our expertise. Not only does our 98% success rate back us, so does our collection of millions of dollars for our clients.
Other areas of expertise include:
• Car accidents
• Motorbike accidents
• Pedestrian accidents
• Wrongful death
Our sturdy success record further strengthens our reputation. So far, we have served hundreds of clients and helped them win millions of dollars in compensation. With a long list of satisfied clients, we boast a 98 percent success rate. That is what lines us among the best Burbank personal injury lawyers.
We adhere to the "If we don't win, you don't pay" philosophy. You only have to pay for our services if we help you collect compensation.
To know more about our services or to speak with any of our Hemet personal injury lawyers, you can call us at 1.800.260.2577, 24 hours a day, seven days a week for a free consultation.
For consultation, and to speak with an injury attorney directly – contact us immediately at 1.800.260.2577.