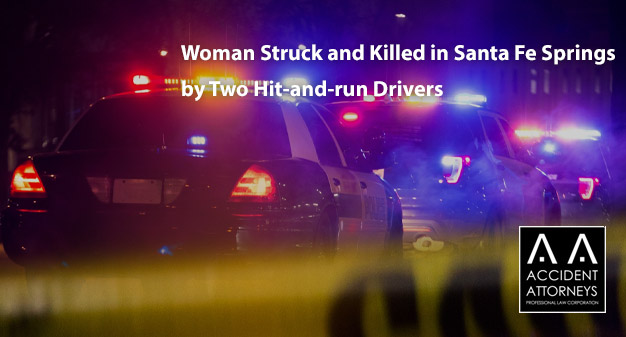 SANTA FE SPRINGS, CA (January 20, 2022) – On Thursday of last week, two hit and run drivers struck Hannah Nghaite. Nghaite died from her injuries. She was 30 years old.
Authorities are seeking help from the public to locate the two suspect drivers involved in the December 30 crash, which occurred where Pioneer Boulevard and Parkmead Street intersect.
The time was roughly 6:45 a.m., Whittier Police said.
According to reports, Nghaite had been walking in a crosswalk when she was struck by the first vehicle–described as a sedan, dark in color. The driver did not stop to help Nghaite, but fled the crash site.
A second vehicle–described as possibly a Nissan Rogue, white in color–struck Nghaite. The second hit-and-run driver also did not stop to help her, but fled the crash site.
Investigators are searching for the two vehicles involved in the hit-and-run crash, and the two suspect drivers.
If anyone has information about the crash, the person can contact Whittier Police. The number is 562-567-9200.
Calls can also be made anonymously to 562-567-9299.
---
---
Hire an Accident Attorney in Santa Fe Springs
If you or a loved one has been injured in an auto collision, the AA Accident Attorneys strongly encourage you to call our Santa Fe Springs car accident lawyers. Your experienced Car Accident Lawyer Santa Fe Springs will provide you with the best legal representation and guidance that you need. Our offices are conveniently located throughout California and we conduct regular travels in the region to meet with clients. Contact Car Accident Lawyer today.