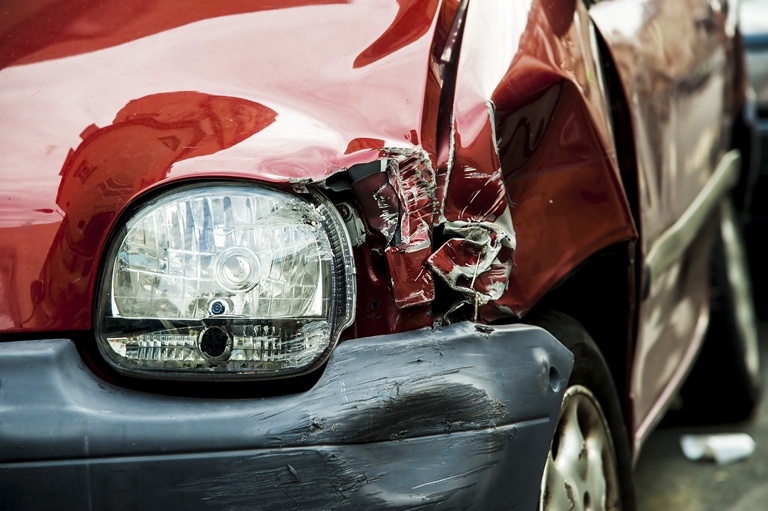 An underground transition tunnel connecting the eastbound 210 and 134 freeways remained closed for 24 hours following a six vehicle accident that killed one and injured five others last month in Pasadena.
According to the California Highway Patrol, the crash that caused the extensive road closure took place at around 12:15 a.m. on November 22, involving three commercial vehicles and three passenger vehicles. The chain reaction accident started when a big rig lost control inside the transition tunnel while a second big rig swerved to avoid it. The two large trucks and three other vehicles inside the tunnel at the time then collided, creating a massive accident scene that spanned all lanes.
Shortly after the initial incident, another vehicle then entered the tunnel and added itself to the pile up. "A third commercial vehicle, a UPS truck, came through in the Number One lane. He saw what was going on and avoided most of it but the trailer portion of his rig was struck by the original big rig," said Sergeant Ernie Amaya of the CHP.
The driver of the big rig that first lost control, a man said to be in his 50s, was pronounced dead at the scene. Three others were rushed to area hospitals and two complained of pains at the scene, though it is unclear if they were also hospitalized.
Following the crash CHP investigators closed down the tunnel to reconstruct the particulars of the accident. "They're trying to recreate the scene and the sequence of events," said CHP officer Ming Hsu on Thursday. "So they'll be taking a lot of measurements and it'll take them quite a bit of time."
Shortly after 12:00 a.m. Friday, the tunnel was finally reopened, roughly 24 hours after the crash occurred. Overnight rains were largely to blame for the loss of control that led to the accident, which also caused several others in the area.
Just four miles east on the 210 Freeway, another big rig lost control and crashed into the center divider, spilling cargo onto multiple lanes and nearby Metro Gold Line train tracks. The driver of the big rig was killed in the crash, and the Metro Gold Line was closed down between the Allen and Sierra Madre Villa stations in Pasadena.
Yet another big rig jackknifed on the westbound 210 Freeway on the connector to the 210 in Pasadena, though no injuries were reported, and in Burbank a semi-truck crashed through the center divider of the 5 Freeway near the 134 transition, spilling debris into the southbound lanes, causing additional highway closures.
"It's been a nightmare, but it's our job," said Officer Amaya. "We come out here and we're handling it one at a time. Just in our area alone, we had three major traffic collisions."