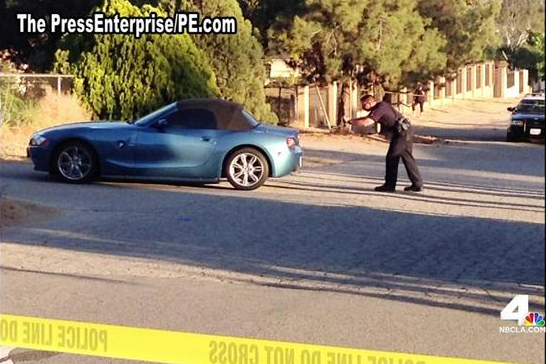 A woman was arrested after running over and killing her father Friday, police said. According to officials, the woman was drunk and ran over her 69-year-old father as he tried to stop her from driving away intoxicated.
The woman, 37-year-old Soukvilay Barton, had been drinking and arguing with family about 6:20 p.n. that Friday evening, according to witnesses. The accident took place at their home in the 14000 block of Bush Avenue in Riverside.
Barton became upset when arguing with her family and tried to leave in her BMW that was parked in the garage, police said.
When Barton got in her car, her father, Bounmy Rajsombath, attempted to convince her she should not drive after drinking. Rajsombath attempted to block Barton's departure by standing behind the car in the driveway. Barton backed out of the driveway and hit Rajsombath. Barton stopped after seeing she had injured her father.
Rajsombath died of his injuries at Riverside Community Hospital. Barton was arrested and faces charges of felony gross vehicular manslaughter while intoxicated and drunken driving causing great bodily injury. The local community is shocked by the evenes.
For a free consultation with a top accident lawyer please call AA-AccidentAttorneys at 800-260-2577.
Source: NBC Los Angeles