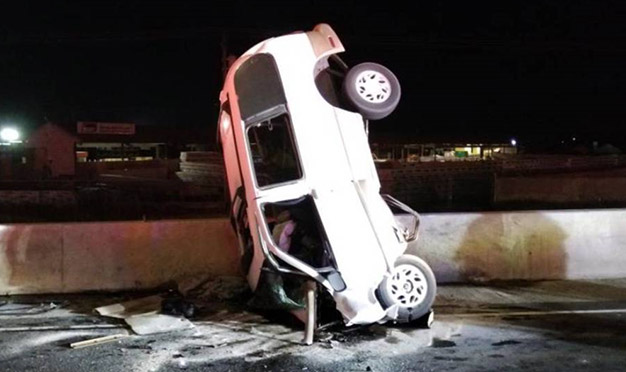 Modesto, CA (September 26, 2018) – A man was involved in a single-vehicle crash and heavily injured when he was ejected from his car near Pelandale Avenue in Modesto Wednesday night, September 26th, according to Modesto Police Department officials. At around 10 p.m., police officers responded to a call of reckless driving resulting in a crash on the Pelandale Avenue overpass, accompanied by fire and medical personnel. Police report that the driver, identified as 22-year-old Edgar Olagues, was driving southbound on Pelandale at a high rate of speed when he lost control of his vehicle and struck a concrete wall. The vehicle continued westward, during which Olagues was ejected from the vehicle, and struck another concrete wall and stopped shortly after on the west end of the overpass. Medical responders found Olagues lying on the roadway, conscious and alert, but injured. Police report that Olagues was transported to a local hospital with moderate injuries, but a Modesto Fire Department summary said his injuries were major. Police investigations determined that alcohol or drug use was a factor in the crash.
---
---
Find A Car Accident Lawyer Modesto Near You
If you or a loved one has been injured in an auto collision, AA-Accident Attorneys P.L.C. strongly encourages you to call our car accident attorneys at (888) 607-1425 for a free consultation. Our highly skilled and experienced attorneys will provide you with the best legal representation and guidance that you need. Our offices are conveniently located throughout California and we conduct regular travels in the region to meet with clients. Reach out to us directly to speak with a car accident attorney whenever you need one!