Driver Crashes into Parked Vehicle in Chico
Chico, CA (October 19, 2023).  In an early morning incident on Tuesday, a driver sustained minor injuries after colliding with a parked car on 9th Street near Orient Street.
Driver Crashes into Parked Car on 9th Street near Orient Street
The two-car accident unfolded at approximately 5:00 a.m., with reports indicating that the driver of a white Jetta lost control for reasons yet unknown and crashed into the rear of a parked pickup along the curb.
Swiftly responding to the scene, firefighter-paramedics attended to the injured Jetta driver, who suffered minor injuries in the collision. Meanwhile, the tow truck operator deployed a jack to lift the parked pickup, facilitating the extraction of the Jetta lodged underneath.
Driver Was NOT Under The Influence When They Crashed Into A Parked Car
At the time of the initial report, traffic investigators refrained from speculating on the cause of the crash. However, the Chico Police Department has confirmed that the involved driver was not under the influence of any substances.
Authorities encourage anyone with additional information about the incident to contact the Chico Police, aiding in the ongoing investigation.
---
Location Where A Driver Crashed  Into A Parked Car on 9th Street near Orient Street
---
Hire an Accident Attorney Near Chico, CA
If you or a loved one has been injured in an auto collision, Accident Lawyer strongly encourages you to call our Chico car accident lawyers. Your experienced Car Accident Lawyer will provide you with the best legal representation and guidance that you need. Our offices are conveniently located throughout California and we conduct regular travels in the region to meet with clients. Contact Car Accident Lawyer today.
Recent Accident News Near Chico, CA
Shasta County Car Accident Leaves 3 Injured On Hwy 44
Rawinder Kandola Identified as Suspect in Police Chase Accident on Feather River Boulevard
Sacramento Woman Struck and Killed By Hit-and-Run Driver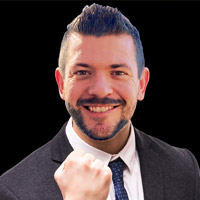 John Arends has been working as a At Law Attorney at AA Accident Attorneys for 7 years. AA Accident Attorneys is part of the Law Firms & Legal Services industry, and located in California, United States.
The Accident Attorneys Group is a leading personal injury firm serving the State of California. The firm always has a seasoned Uber accident lawyer and Lyft accident lawyer on call.
Bachelor of Criminal Justice – 3.1
San Diego State University-California State University
Chapman University, School of Law
Doctor of Jurisprudence –
Advocacy and Dispute Resolution Emphasis
Chapman University, School of Law