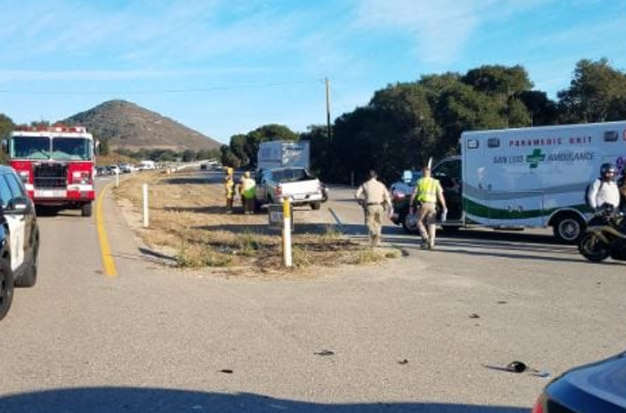 Arroyo Grande, CA (October 7, 2018) – One person was killed and another injured in a crash involving a motorcycle and sedan on Highway 101 on Sunday evening, October 7th, California Highway Patrol said. The incident occurred around 4:48 p.m. just south of Arroyo Grande near El Campo Road, when a BMW sedan traveling eastbound began making an unsafe left turn with a Yamaha motorcycle behind it. The driver of the BMW, identified only as a 42-year-old man of Arroyo Grande, slowed considerably as he attempted the turning maneuver and the motorcyclist, an 18-year-old man from Plano, Texas, slammed into the left side of his vehicle, CHP said. Officials report that the motorcyclist was killed on scene and the driver of the BMW was transported to a local hospital. The incident caused traffic to back up for several miles as investigations were underway. Anyone who may have witnessed the crash is urged to call CHP at (805) 594-8700.
---
---
Find An Arroyo Grande Car Accident Lawyer Near You
If you or a loved one has been injured in an auto collision, AA-Accident Attorneys P.L.C. strongly encourages you to call our car accident attorneys at (888) 607-1425 for a free consultation. Our highly skilled and experienced attorneys will provide you with the best legal representation and guidance that you need. Our offices are conveniently located throughout California and we conduct regular travels in the region to meet with clients. Reach out to us directly to speak with a car accident attorney whenever you need one!