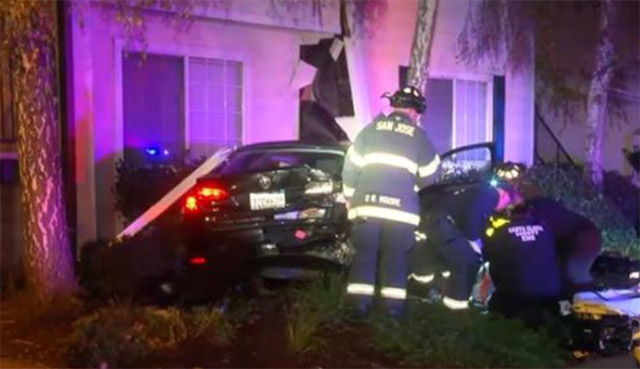 San Jose, CA December 7, 2018 – 2 vehicles crashed into portions of an apartment complex in the early-morning hours of Friday December 7th. The collision took place around 1:23 a.m. in the 100 block of Meridian Avenue. The San Jose police are investigating if drugs or alcohol were factors that resulted in the accident. Based on the investigation, police stated that a man was driving a white Honda sedan northbound on Meridian Avenue approaching Willow Street when he rear-ended a black Volkswagen sedan. Both of the vehicles lost control and slammed into portions of an apartment complex. The driver of the Volkswagen, a female driver, was not injured, but a male passenger was transported to a local hospital. The driver of the Honda was also transported to a nearby hospital for what was considered non-life threatening injuries. No residents of the apartment complex were injured. The incident is still being investigated.
---
---
Find A San Jose Car Accident Lawyer Near You
If you or a loved one has been injured in an auto collision, AA-Accident Attorneys P.L.C. strongly encourages you to call our car accident attorneys at (888) 607-1425 for a free consultation. Our highly skilled and experienced attorneys will provide you with the best legal representation and guidance that you need. Our offices are conveniently located throughout California and we conduct regular travels in the region to meet with clients. Reach out to us directly to speak with a car accident attorney whenever you need one!