Shasta County Car Accident Lawyer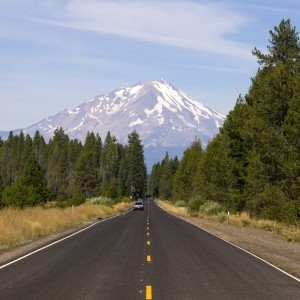 Injured in an Accident? You're Not Alone. Fight for Your Rights with AA Accident Attorneys
According to the US government, 31 million Americans are injured in accidents every year. That's an incredible figure, but what's even more astonishing is how many of those individuals never pursue the rights they deserve. You don't have to be scared or intimidated. You don't need to know anything about the legal system. All you need to know is that you're not alone, and you have rights.
From car accidents to medical malpractice to defective products, there are any number of ways in which people are injured every day through no fault of their own. And what these people don't know is that the law provides them with recourse to recover damages. It can seem like a difficult process to pursue a lawsuit, especially when insurance companies, human resources departments, or Shasta County authorities are involved, but that's where AA Accident Attorneys comes in. We'll help you hold those who hurt you responsible so you can get the compensation you need to stay on the path to full recovery.
We Specialize in Car Accident and Personal Injury Lawsuits
With more than forty years of experience, our Shasta County car accident and personal injury lawyers specialize in recovering money for you in cases of injury due to any or all of the following:
• Medical or dental malpractice or negligence
• Hazardous or unsafe work environments
• Injuries related to improper maintenance or safety, particularly those with regard to buildings, offices, worksites, and road conditions
• Motor and moving vehicle accidents (car accidents, bicycle injuries, bus accidents, and many more)
• Animal or pet attacks
• Caretaker neglect or abuse
• Slips, falls, and other accidents that occur in the home, on public property, or in a place of business
• Defective or dangerous products or equipment
• And additional injuries caused by accident situations not listed here
You won't find many law firms giving away their services for free, but that's exactly what we do at AA Accident Attorneys. We begin by providing you with a FREE, NO STRINGS ATTACHED legal consultation in order to give you our open, unbiased advice about the strengths and merits of your case based on Shasta County personal injury legal precedent. We want you to know that we're on your side, and because of that we NEVER BILL YOU unless we win damages to compensate you for your injury.
Damages Awarded
More than $150 million dollars. That's how much our Shasta County car accident and personal injury lawyers have recovered for people just like you. This is life-changing money that can help you in any number of areas:
• Restitution for loss of income, wages, or salary
• Worker's compensation annuities
• Medical bill coverage
• Coverage of household maintenance and upkeep expenses
• Payment of medical, drug, and hospital costs above and beyond what your existing insurance will provide
• Long-term disability payments
• Compensation for pain and suffering
• And many other areas
It's Good to Have Someone On Your Side
We have a 98% success rate for our clients. That means that when you trust your case to our Shasta County car accident and personal injury lawyers, we won't stop fighting until we recover what you're owed for your accident. So relax. You've got the best personal injury lawyers on your side now, and you can focus on moving ahead with your life.
So don't wait! Call your Shasta County car accident and personal injury lawyers today at 1.800.260.2577 to set up a free consultation!