Motorcycle Accident Lawyer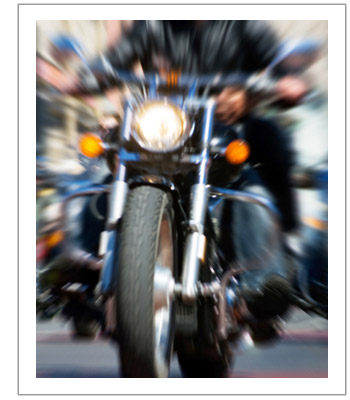 Have you or someone you know been injured in a motorcycle accident? If so, you may have the right to compensation to help pay for the treatment of those injuries, including hospital visits, surgeries, rehabilitation, physical therapy, and more.
With the assistance provided by an experienced motorcycle accident lawyer, you can recover the full amount that you deserve. At AA Accident Attorneys, we understand your legal rights, and will fight to get you everything that you need to get back on your feet.
In motorcycle accidents, injuries are often more severe than those suffered in automobile accidents, requiring extensive treatment that could cost tens of thousands of dollars. Without legal assistance, you could be left paying medical bills out of your own pocket for years to come. For more information on how we can protect your rights, call us today at 800-260-2577.
Increased Accident Risks
Unlike automobiles, which have a wealth of on board safety features like seat belts, air bags, and front crumple zones, motorcycles provide little to cushion you in a crash. As a result, motorcyclists are at least 30 times as likely to be killed in an accident when compared to automobile occupants, and five times more likely to be injured. In 2010, the fatality rate per registered motorcycle was six times higher than that of registered automobiles.
According to preliminary estimates released by the Governors Highway Safety Association, motorcycle accident fatalities increased about 9% in 2012, and in fact, over the past 15 years fatality totals have decreased only once, in 2009. An increase in motorcycle ownership is partially to blame, as there are an estimated 8.4 million private and commercially owned motorcycles on US roads, though other factors like excessive speeding and distracted driving are significant threats.
In 2011, an estimated 35% of all riders killed in motorcycle accidents were speeding. Over the same period, just 22% of automobile drivers, 19% of light truck drivers, and 8% of large truck drivers were killed in speed related collisions. More than 22% of riders involved in fatal accidents were also riding without a valid license.
Overall, motorcycle riders are 30 times more likely to be killed in a crash than automobile drivers of the same age. Under the age of 40, that likelihood increases to 36 times.
Motorcycle Safety and Accident Prevention
In California, all motorcycle riders and passengers are required to wear a helmet at all times. Violators of the helmet law can receive a citation ranging from just $10 along with a "proof of correction" (in which a police officer needs to observe that you have corrected the violation, in this case, putting on a helmet) to more than $250.
Wearing a helmet is more than just a legal responsibility however, as it is your primary protection against the forces of an impact in the event of an accident. Without the assistance of seat belts or air bags, a collision with another vehicle will often knock you from your bike onto the hard ground. Protective clothing is also helpful in cushioning an impact. At night, reflective clothing can also increase your visibility, alerting other drivers to you presence on the road.
Proper motorcycle maintenance is also important. Regularly check your engine's fluids, headlamps, indicator lights, and tire pressures. Improper inflation can lead to decreased fuel economy, diminished handling and performance, and even blowouts.
We Understand Your Legal Rights
If you'd like more information about the kinds of services a motorcycle accident attorney can offer you, or for a free consultation to discuss your legal options, call us today; we are available to take your call seven days a week, any time day or night.
As with all of your our clients, we will not charge you for our legal services until your case is won. If we are unable to collect on your case, then you will not owe us anything.
Even if legal action is not the best course of action for you, speaking with a legal professional is one of the most important things you can do to ensure your rights are protected, and that you are doing everything you can to make a full recovery. If you've been injured in a motorcycle accident, we are here to help!
[widgets_on_pages id="disclaimer"]