Failure to Warn of Danger Lawyer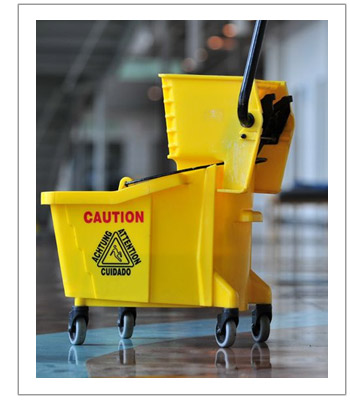 Paul E. Lee has experience in handling failure to warn of danger Accident cases. If you or someone you know has been affected in the state of by an failure to warn of danger Accident, we can help.
We live in a world where we expect the products we purchase and use to be designed and manufactured in a safe manner so that they will be safe for our use. Unfortunately, not every product is designed or manufactured safely and sometimes people are injured or even killed because of a lack of warning.
Manufacturers and suppliers are required to give warnings of any dangerous propensities in their products (inherent dangers or dangers from particular uses) of which they know or should know and which a reasonable user would not ordinarily discover.
Even a component part manufacturer can also be held liable for failure to warn if the part, although not in a substandard condition, has known or knowable unreasonably dangerous propensities not discoverable by the user. (The test is whether a danger from the component part would have been obvious to a person of ordinary intelligence.)
All brochures, instructions, labels, etc. accompanying the product and used in its marketing should be examined. A product that is technically harmless may be legally defective if the manufacturer or supplier failed to provide adequate instructions and/or warnings regarding its proper use.
The three primary ways a product can be defective is:
1) Design – is a defect that arises from some aspect of the design or plan of the product that makes the product unsafe.
2) Manufacture – results from a flaw in the manufacturing process that causes a product to differ from the manufacturer's intended result or from other ostensibly identical units of the same product line. That is, when a product comes off the assembly line in a substandard condition it has incurred a manufacturing defect.
3) Failure to warn of dangerous propensities of the product – one may recover under strict liability where an injury is caused by the manufacturer's failure to provide the consumer with conspicuous and appropriate warnings of the known or knowable dangers resulting from foreseeable use of the product.
Injury claims often present some type of urgency, in varying degrees, that requires prompt legal advice. Immediated concerns should be potential time bars, statute of limitations, tort claims act filing periods, medical concerns, and evidentiary concerns.
AA-Accident Attorneys, PLC legal professionals are experienced in handling failure to warn of danger cases inside the state of California, with offices located in Southern in Los Angeles, Orange, Ventura, Santa Barbara, Kern, San Luis Obispo, Riverside, San Bernardino, San Diego counties…and in Northern in Alameda, Marin, Placer, Sacramento, San Francisco, San Mateo and Santa Clara counties, as well as Nevada and Las Vegas.
If your case involves the Federal courts, AA-Accident Attorneys, PLC has handled many personal injury cases that involved Federal court rulings for defective products and dangerous drugs. Call us today at 800.260.2577.
[widgets_on_pages id="disclaimer"]