Los Angeles Car Accident Lawyer
Are you looking for a dependable Los Angeles Accident Attorney with a history of winning for their clients?
Don't delay. Call our offices now! (800) 260-2577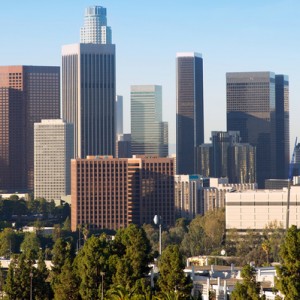 We Can Help
Owning a car is practically a necessity in Los Angeles, which also has a reputation for being a city that is difficult for drivers. Many LA drivers will be involved in an accident at some point, and if that happens to you a Los Angeles car accident lawyer can be invaluable in helping you deal with the insurance companies and get fair compensation. A lawyer helps you file an insurance claim and argue your case in court if it becomes necessary. Calling a car accident lawyer should be one of your first steps when you are involved in an accident, but there are other steps you can take to protect yourself.
Take Our Advice
If you have suffered an injury in a car accident, here are important first steps that should be taken to ensure that your case is handled properly and effectively.
Document the scene. Take some photos of the damage to the vehicles and the immediate area in which the accident occurred. If you have any cuts, bruises, or other minor injuries you can also document those. Save the photos as evidence for your case.
Get medical attention. Even if you feel fine after the accident, you should still see the doctor as soon as possible. Some injuries don't show up immediately, and you may be unable to feel others due to the shock of the crash. Save any bills from your doctor visit.
Don't admit fault. Even if you feel sure that you caused the accident, there is no need to say as much. Statements you make can be used as evidence against you.
Get a police report. Have the police come to the scene of the accident and write a report. The details in the report are usually the final word on the accident and can be used to clear up any discrepancies in accounts.
Keep records of expenses. Hold onto any bills for car repair or medical expenses. You should also track other expenses such as lost wages or child care related to the accident. The more detailed your records the more accurate your compensation from the insurance company.
Contact a lawyer. You don't have to handle the aftermath of a car accident alone. Call a Los Angeles car accident lawyer to help you make sense of the insurance claims and fight to get you fair compensation.
We Have The Experience You Need
We serve Los Angeles, Orange County, and the San Fernando Valley, along with offices throughout California. We are one of the most renowned personal injury law firms in the nation, with expertise in all fields related to accidents and personal injuries, including wrongful death, product liability, slip and fall, and work-related injuries.
Our lines are open anytime, day or night, and we are ready to answer your questions.
Contact us immediately at 1.800.260.2577