Los Angeles Car Accident & Personal Injury Lawyer
Are you looking for a dependable Los Angeles Accident Attorney with a history of winning for their clients?
Don't delay. Call our offices now! (800) 260-2577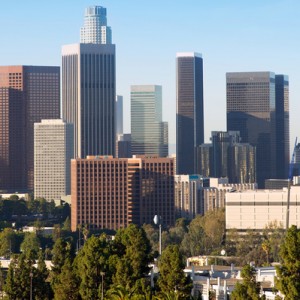 We Can Help
Car accident victims often don't know where to start in the aftermath of injuries. It can be overwhelming to deal with legal issues and civil rights on top of the injuries, expensive medical bills, and rehabilitation associated with car accidents. Seeking the advice of a top car accident lawyer in Los Angeles is the best way to ensure that you receive all the compensation you are owed.
Take Our Advice
If you have suffered an injury in a car accident, here are important first steps that should be taken to ensure that your case is handled properly and effectively:
Do not admit fault in the accident or discuss details with any witnesses or other drivers. Statements you make could be used as evidence against you or alter how liability is determined.
Seek immediate medical attention and report the incident to police. A doctor will be able to assess the nature of your injuries and keep a medical record that will be important in filing a claim. Injuries sustained in an accident are not always immediately felt, so having a doctor examine you right away will provide stronger evidence that your injuries are a result of the car accident.
Have a friend or family member take photographs of any injuries that you have sustained. It is best to take these photos immediately to document any cuts, scrapes, or bruises that may heal quickly. These photos are important evidence for your case.
Keep a detailed record of all medical treatment that you receive. This information will be necessary to ensure full compensation for medical expenses. Document all doctors, therapists, or other medical professionals— including physical therapists and chiropractors—that treat you following the accident. Keep all prescription receipts and medical bills.
Obtain the police report to confirm that all facts and details of the accident are correct. Errors in the police report could cause issues in your personal injury claim.
Contact a Los Angeles personal injury lawyer as soon as possible. We can advise you throughout the process to ensure that all claims are filed properly and that your rights are being protected when dealing with insurance companies.
We Have The Experience You Need
We serve Los Angeles, Orange County, and the San Fernando Valley, along with offices throughout California. We are one of the most renowned personal injury law firms in the nation, with expertise in all fields related to accidents and personal injuries, including wrongful death, product liability, slip and fall, and work-related injuries.
Our lines are open anytime, day or night, and we are ready to answer your questions.
Contact us immediately at 1.800.260.2577